Be transported with integrative breathwork
Integrative breathwork is a journey into the discovery of you, your highest self, your subconscious. Having access to our subconscious, we can see where our fears may be holding us back as well as how we can live more fully in our joy. By seeing our connectedness to everything inside and outside of ourselves, we can recognize our shadow selves as well as our own unique, glorious essence.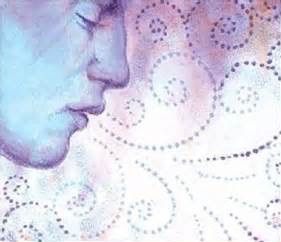 Using specifically designed music and breath, integrative breathwork allows us to be transported to non-ordinary states of consciousness. Without the trappings of the mind and ego we can heal old wounds and gain access to our own inner guidance, inner wisdom and inner healer. In this dimension we can also gain access to the divine. I believe that our bodies store memory and trauma. By gaining access to our subconscious through integrative breathwork  we are able to rid ourselves of old ways of being that no longer serve us. Conversely we can gain a greater appreciation not only for our divinity but for our humanity as well.
I am a certified integrative breathwork practitioner through Eupsychia Institute. I studied with Jacqueline Small the author of several books including Awakening in Time and Embodying Spirit. I also did an intensive with Dr. Serge King author of The Urban Shamen. Both of these individuals are masters in the field of using the subconcious to help heal the conscious so we may live more joyfully, letting go of the trappings of our individual stories. Allow me to assist you on your journey of transformation.
Each session is composed of the breathwork itself, mandala art supplies and time for reflection and integration of your experience. The cost for this is $160 and is approximately 2-1/2 hours long.
Allow me to facilitate you in your unfolding into your own true essence.