Experience bliss with aromatherapy massage!
Essential oils are used in aromatherapy massage.  Essential oils are the aromatic essence of the plant. The use of these concentrated essences to achieve a specific state of being  in the physical, emotional or spiritual body in known as aromatherapy.  By combining massage with essential oils the result is a session which feels invigorating and relaxing all at the same time, resulting often times in a true state of bliss.
I use only the finest grade of oils; they are medicinal grade and as such are much more potent and therapeutic.  While using the oils we are boosting the lymphatic system, the cardiovascular system and addressing stressors of the hormonal system.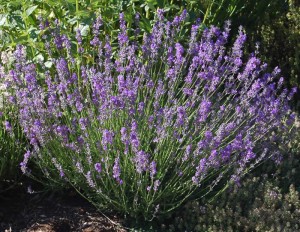 Aromatherapy massage is a great session for anyone who is suffering from illness, depression, fatigue or just generally wants to feel more in tune with themselves and the world around them.  Different conditions call for different oils; everything from lavender for relaxation to peppermint for invigoration, as an example.  All people should use a test patch when using the oils.  Pregnant women need to exercise caution as there are some oils that are contraindicated (shouldn't be used), or should only be used at half-strength.  Oils must also be diluted when used applying to children.  Some suggested oils are chamomile, rose, lavender or geranium.
Aromatherapy has been in practice for thousands of years. The ancient people of all countries used scent to woo possible mates and this practice is still being used today.  Our sense of smell affects our nervous systems and since our hormones direct our lives it is advantageous to soothe and calm ourselves.  Conversely aromatherapy massage can aid in feeling more zest for living, joyousness and vigor. Many people find that a session utilizing aromatherapy massage leaves them feeling both more calm and more invigorated.  Yippee!
60 minutes – $85, 90 Minutes – $125