Lomi Lomi massage can alter not only your day, but your life.
The Lomi Lomi Massage is a journey of breath, sound, release and transformation. It is participatory in nature and is as much a journey as it is a massage. Using this age old Hawaiian form of body and breath work I assist in the weaving of breath and intention, to unravel old wounds and outdated belief systems. Most of this session is done using forearms rather than the more traditional Swedish style of massage. Using the forearms instead of hands, we are replicating the motion of the ocean waves. Using the breath is a great opportunity to go more deeply into relaxation and to just "let go".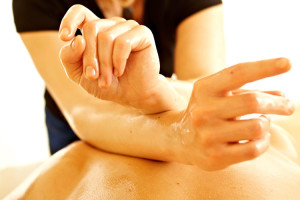 This sacred space provides the opportunity for the client to connect with their own inner guidance and heal the emotional as well as the physical body. We do a lot of belly and heart work because the intention in a Lomi Lomi massage is to rid ourselves of old stories in the mind and body. The belly and heart work that I do in this session addresses the fear, control  and trauma issues many of us have carried with us for our entire lives. When doing this session we are calling forth the energies of the ocean, the wind, the sun, the plants and the Kahunas.  A new sense of peace and rejuvenation is often experienced after receiving this very nurturing, powerful and oftentimes trans-formative session.
Lomi Lomi is an indigenous Hawaiian healing practice.  Many believe that this art was brought to Hawaii by the earliest Polynesian settlers.  Others believe that this beautiful art, so deeply infused with the practice of 'living aloha' is a carry-over from ancient Hawaii.  Lomi Lomi was practiced by the native healers (Kahuna lā'au lapa'au) and was used as a restorative health practice within families.  Aloha!
60 minutes – $85, 90 Minutes – $125