Individually-tailored therapeutic massage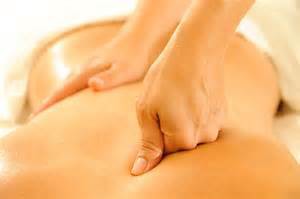 The therapeutic massage that I do is designed to create a sensation of ahhhsomeness.  The goal is to bring pain relief, increase circulation, decrease cortisol levels (cortisol is a stress hormone), boost the immune system and promote an overall sense of well being. I am able to accomplish this by utililzing the many modalities that I have been trained in. When it is appropriate I may do a bit of stretching (Thai-yoga massage) or a little bit of Lomi Lomi (long smooth forearm strokes).
I incorporate stretching (warming) the fascia of restricted areas, often times the neck and shoulder area.  Therapeutic massage also uses Swedish massage to spread the oil and increase circulation and I use some focused work on impinged or tight muscle groups to start to bring relief almost immediately. In this session I use some warm towels and hot stones.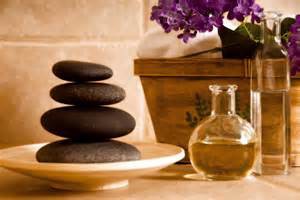 I believe that all massage has the capacity to slow down the mind and slow down the body, helping to disengage from our everyday go, go, go patterns. I gently remind my clients to take some full slow breaths and tune into patterns of holding that may exist.  If desired, I can educate how to release some of the tension and holding that precludes them from feeling pain-free and relaxed. If we are able to recognize where a problem is repeatedly occurring, then we have a chance to change it, i.e jaw clenching, or tight shoulders, so part of my practice is dedicated to exploration and education, so that true change can truly occur.
Therapeutic massage takes into account that each body is different and on any given day the most advantageous protocol for treatment also changes. I find the most effective combination of therapies, drawing from various modalities, to bring pain relief, relaxation and harmony to both body and soul.
60 minutes – $75, 90 Minutes – $110